---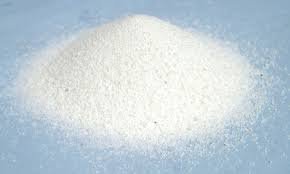 Silica Sand Manufacturer, Supplier & Exporter in India
---
WHAT IS IT?
---
Silica Sand is produced by crushing sandstone or quartzite of open texture, and washing and grading it to yield requisite grain distribution. Silica flour is produced by crushing grinding and washing the high-grade quartz, quartzite rocks or from white Silica Sand.
MOLECULAR STRUCTURE
---
Anand Talc are enlisted amongst the major Silica Sand Manufacturers and Suppliers in India. Owing to our experience and skills in this sector, we have been successfully engaged in manufacturing and supplying Silica Sand. We also obtain Pure Silica Sand through Crushing, Grinding and Washing Quartz, Quartzite Rock or White Silica Sand.

It is generally quartz -based granular material, formed by crushing of siliceous masses, rocks by natural factors or crumbling of rocks.

The main material of the glass is known as sand. The reason for this is that silicon, which is the main raw material of glass, is found in sand, especially in sea sand.
---
---
PROPERTIES
---


1.Physical Characters: Sandstone is friable & hard. The grain size of the particles is variable. it is friable &mainly brown to grey in colour.

2.Specification: Glass making sand IS 488 – 1963. Indian Standard for silica sand used for glass making.

3.Uses: Silica sand used for water purification and manufacture of glass, synthetic foundry molding catalysts,disodium ultramarine etc.






4.it is also used for acid heat-resistant ceramics, refractory, pottery glaze, enamel etc.

5.Silica sand of 150 meshes is used in Sawing stone, grinding and surfacing glass and polishing marble Rounded Grains of silica sand are used for sand blasting.

6.It is also used as filler in paints 'Wood Paste' molded hard rubber goods, gypsum Plasters, oxychloride acoustic plasters and soap.